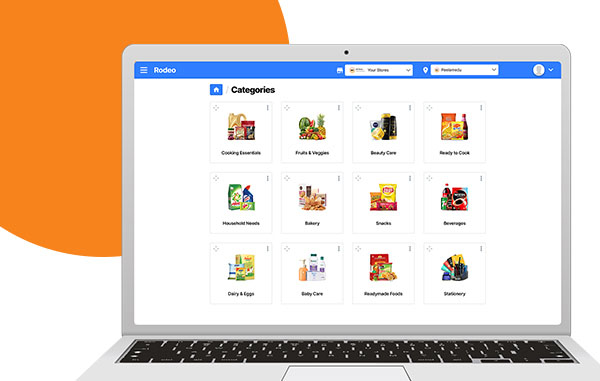 Web Admin Portal for Shop Owner
A web portal for the store management to configure, categorize & scale. Get a comprehensive dashboard to manage orders, view reports & track customer insights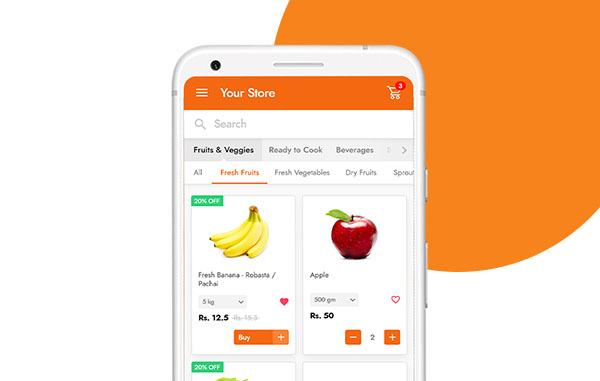 Mobile App for Shoppers
A Mobile App for the store customers that is fully customizable at the store end. Allow customers to search within categories, choose delivery slots & track their orders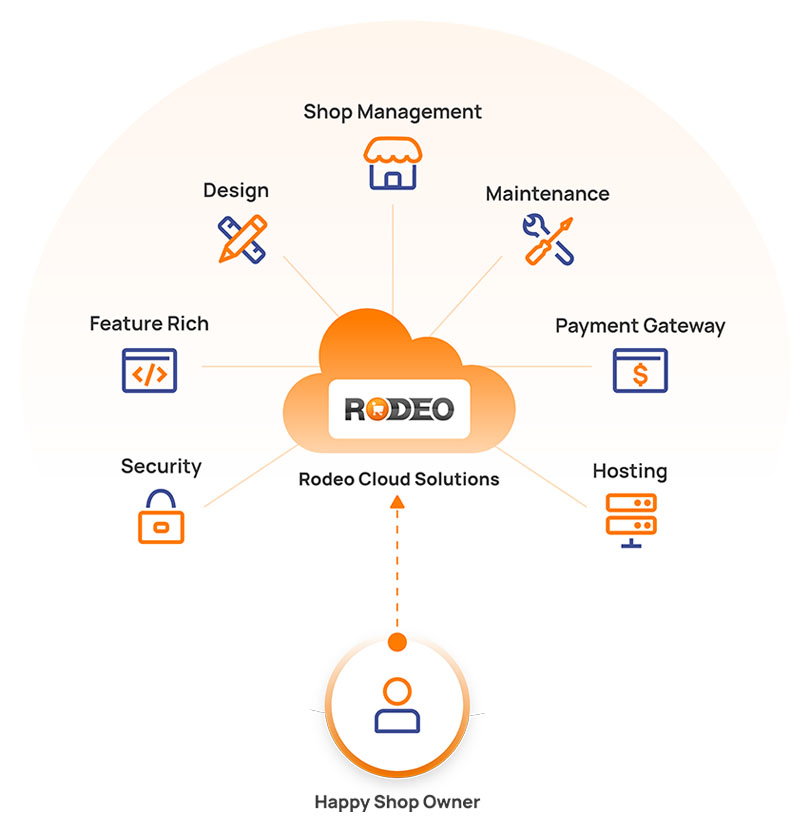 Rodeo Technology
Security

Industry standard data security and configurable permissions for various user roles

Development

Frequent feature additions, at No extra cost

Design

Easy to use software, giving you a richer Experience

Shop Management

Simple and powerful Admin panel
Maintenance

We will take care of the technology upgrades for you. Leave the maintenance worry to us.

Payment Gateway

Integrated payment processing system for a convenient payment experience

Hosting

We ensure your app is available round the clock

1 stop shop

You no longer need to reach out to multiple technology partners. We handle it all for you
Rodeo Admin Portal
Control at your fingertips

Configure shop settings, set delivery slots, areas, fees and manage your employee access to the tool

Integrate your PoS

Seamlessly integrate your PoS software, for consistent product and inventory sync. Even if you migrate to a different PoS, in future, we will integrate with that, too

Manage your Products

Effortlessly add, update products and pricing, with an Excel like view or the Advance view
Keep customers happy

Reward and retain customers through promotions, deals and coupons

Dashboard

Track and manage orders easily, with real time data, on our performance dashboard. Get reports that give you deeper insights

Manage Orders

Centralized tracking of Sales, Orders and fulfilment, made easy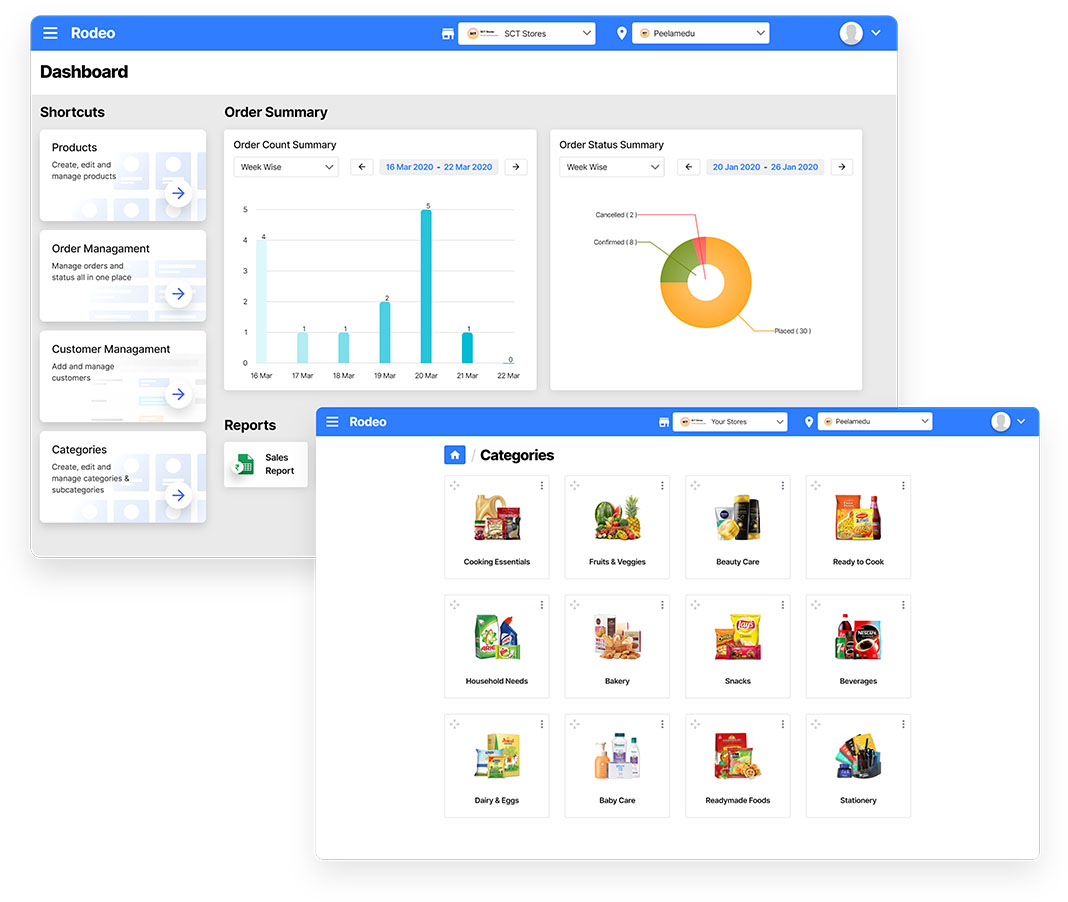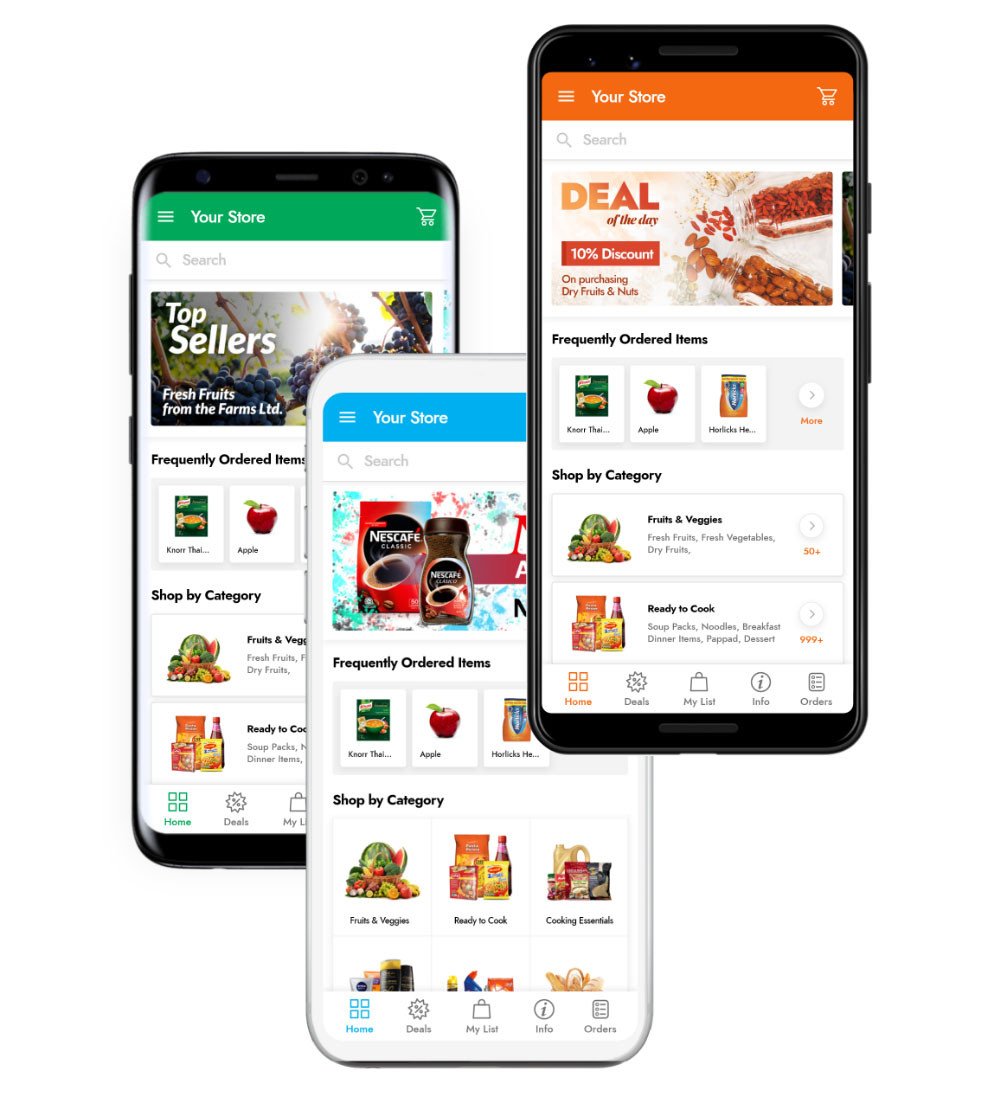 Retailer branded Mobile App
Multiple OS support

Get your store's app on Android and iOS

Discover

Intuitive interface makes discovering and ordering products, a breeze

Delivery Convenience

Let the customer easily re-order, choose from their frequently ordered items, select custom delivery timings or store-pick up of orders
Smart Search

Our intelligent, phonetic search algorithm understands what the user is looking for and returns relevant results

Enhanced customer touch points

Let the users know of the offers, discounts and updates through easy push notifications

Order Tracking

Let customers know the status of their orders, changes to orders immediately

World Class Customer Support
At Rodeo , we don't just create a one-time solution for you. We treat you as a member of the Rodeo family & do everything we can, to help you. Our customer support , handholds you & your team & responds to your every request. Whether it is re-training, taking feedback on new features required or helping you with other operational issues, we are there for you around the clock!
What are you waiting for?
Rodeo understands your business & is the perfect partner for you!
LET'S TALK